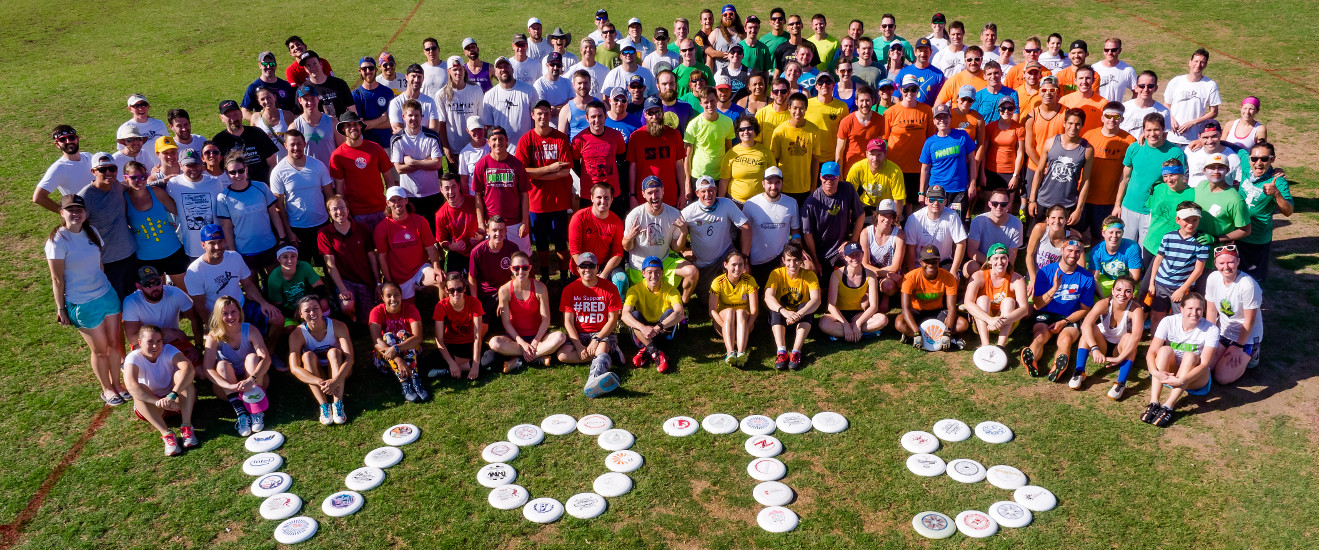 Summer Leagues 2022 ~ Teams
Please wear a shirt in your team color and bring an alternate.
Teams, Session 2
Man, I Like Frogs
Jacob Dixon
Nicole George
Eliott Bochnowski
Adam Braude
Cailynn Braude
Dan Braude
Brian Colson
John Dromms
Sam Kling
John Kuchachik
Simeon Murphy
Carson Nelson
Lauren Pisani
Mark Regan
Wishma Senarath
Shawn Stone
Evan Yamada
Victorium
Ted Bland
Allyson Pacini
Lisa Acierno
Megan Anderson
Joseph Banzon
Blake Civello
Yessen "iPod" Hassan
Judah Lee
Sam Maness
Marah Miller
Mark Palmrose-Krieger
Gretchen Pearl
Anthony Pirro
Greg Scalia
Stephen So
Alan Tinsley
Tanner Westbrook
Melted Bananas
Kate O'Reilly
Tim Streit
Brent Armstrong
Brian Baggot
Daniel Blumenfeld
William Christensen
Jacob Glass
Roger Gomez
Chanchai Hongdoxmai
Jim James
Kevin Kemmerle
Eric Nabity
Katherine Nabity
Sabrina Roberts
Isabella Savage
Jody Sheets
Corey Stonge
Genieve Vega
---
Please wear a shirt in your team color and bring an alternate.
Wednesday Teams, Session 1
T1 Pape
Keith Aspinall
Libby Salisbury
Frank Aung
Joe Blidy
Katie Campbell
Brian George
Tess Hoerle
Chikara Kakizawa
Judah Lee
Sherri Mankofsky
Katie Neils
Ethel Redor
Mark Regan
Mike Schwartz
Alan Tinsley
Ed Wehrwein
T2 All Bottoms
Nicole George
Nicholas Rossiter
Daniel Blumenfeld
Cassie Cox
Chris Dolan
Shawn Fehrenbach
Jordan Harn
Ben Holt
Jamie Johns
Sean Levine
Travis Marshall
Brian Parma
Olivia Pascazi
Nicholas Schneider
Maddie Schur
Evan Yamada
T3 Sushi Stack
Liv Chambliss
Tim Streit
Megan Anderson
Joseph Banzon
Elliott Bochnowski
Carlos Diaz
Jacob Dixon
John Dromms
Leigh Honzatko
Aminah Keevy
Eric Kitowski
Sam Kling
Tim Macke
Katherine Nabity
Eric Nabity
Roberto Seldner
Thursday Teams, Session 1
T4 Poached Eggs
Chris Dolan
Sam Kling
Lisa Acierno
Frank Aung
Daniel Blumenfeld
Elliott Bochnowski
Dan Brauch
Tim Camper
Carlos Diaz
Jacob Dixon
Tess Hoerle
David Khoo
Eliza Laden Mauro
Kari LaPlante
Olivia Pascazi
Nicholas Rossiter
T5 All Natural Blue Raspberry
Ryan Burger
Jody Sheets
Lauren Anderson
Scott Foss
Nicole George
Jordan Harn
Bruno Iglesia
Erik Lindstrom
Tim Macke
Eric Nabity
Katherine Nabity
Mark Palmrose-Krieger
Brian Parma
Ethel Redor
Alan Tinsley
Christian Toland
T6 Frozen Bananas
Katie Campbell
Tim Streit
Megan Anderson
Joseph Banzon
Sho Chen
Robert Hahn
Aminah Keevy
Sean Levine
Mike McGrath
Allyson Pacini
Libby Salisbury
Greg Scalia
Matt Stoloff
Brendon Sylvester
Sean Tamboer
Evan Yamada
Subject to change.